Child Nutrition Programs
Please fill out an application for free and reduced lunches if you haven't already done so. Please fill out an application even if you don't think you'll qualify. GCSD depends on federal funding that we receive when people qualify for free and reduced lunches (and breakfasts). The higher the percentage of people who qualify, the higher amount of funding we receive. This funding is used to help pay for all of the intervention programs that are available at HMK. This funding is how we are qualified as a Title I school-wide school. This funding allows us to provide enrichment programs for our students as well. Please take a moment and fill out the application. Thanks so much!
Free Meals Frequently Asked Questions
Do I need to fill out a Free & Reduced Application?
YES! All families should complete a Free & Reduced Application for the 2020-21 school year, regardless of income.
What is included in "Free Meals?"
Students can receive 1 complete breakfast and 1 complete lunch for free each day. A la carte sales including milk-only purchases and Snack Bar items are NOT included, so students will need to pay cash or have money available on their account (charging is not permitted).
I received a letter stating my students were denied for free meals based on income. What happens now?
Your students will still receive free meals, regardless of income, at this time. Our regular lunch and breakfast program is based on income guidelines, but the USDA has allowed us to offer free meals regardless of those income guidelines until December.
What happens after December 31, 2020?
The USDA provides the funding for school meal programs. Based on their current budget, free meals may be funded through December or until 2020 funding runs out. Congress will have to allocate additional funding to the USDA to continue to provide free meals after December, or pass legislation to achieve the same goal. There are currently several pieces of legislation, including the Pandemic Child Hunger Prevention Act, that have not been put to vote yet.
If the funding and legislative issues are not passed, the traditional system of Free, Reduced, and Full Price Meals will resume in January 2021.
We will provide updates as they become available.
I didn't fill out a Free & Reduced Application, do my students still get free meals?
Yes! HOWEVER, a significant amount of funding for our school and community comes from Free & Reduced Applications, so PLEASE COMPLETE YOUR FREE & REDUCED APPLICATION for the 2020-21 school year.

Welcome to Grand County School District
Child Nutrition Programs
Providing delicious, high quality meals, packed with nutrients is our goal at GCCNP. You can find our amazing kitchen crews working hard every day to make scratch-cooked meals for students at all of our campuses. We offer a variety of fresh fruits, vegetables, baked goods, and entrees daily so your students can enjoy a meal tailored just to them. All of our meals meet or exceed USDA and USBE nutritional guidelines, so your students have the fuel they need to focus on learning throughout the day. Our menu has been revamped for the 2020-2021 school year by our chef and kitchen managers to bring in some yummy new dishes as well as bring back some of your student's old favorites. We are looking forward to serving your students and families in the 2020-2021 school year with some exciting new activities, programs, and contests designed to get Grand County families healthy, moving, and participating in the National School Lunch and Breakfast Programs!
Please reach out to us if you have any questions, comments, or concerns.
USDA Nondiscrimination Statement
In accordance with Federal civil rights law and U.S. Department of Agriculture (USDA) civil rights
regulations and policies, the USDA, its Agencies, offices, and employees, and institutions
participating in or administering USDA programs are prohibited from discriminating based on race,
color, national origin, sex, disability, age, or reprisal or retaliation for prior civil rights activity in any
program or activity conducted or funded by USDA.
Persons with disabilities who require alternative means of communication for program information
(e.g. Braille, large print, audiotape, American Sign Language, etc.), should contact the Agency (State
or local) where they applied for benefits. Individuals who are deaf, hard of hearing or have speech
disabilities may contact USDA through the Federal Relay Service at (800) 877-8339. Additionally,
program information may be made available in languages other than English.
To file a program complaint of discrimination, complete the USDA Program Discrimination
Complaint Form, (AD-3027) found online at:
http://www.ascr.usda.gov/complaint_filing_cust.html and at any USDA office, or write a letter
addressed to USDA and provide in the letter all of the information requested in the form. To request
a copy of the complaint form, call (866) 632-9992. Submit your completed form or letter to USDA
by:
(1) mail: U.S. Department of Agriculture
Office of the Assistant Secretary for Civil Rights
1400 Independence Avenue, SW
Washington, D.C. 20250-9410;
(2) fax: (202) 690-7442; or
(3) email: intake@usda.gov.
This institution is an equal opportunity provider.
De conformidad con la Ley Federal de Derechos Civiles y los reglamentos y políticas de derechos
civiles del Departamento de Agricultura de los EE. UU. (USDA, por sus siglas en inglés), se prohíbe
que el USDA, sus agencias, oficinas, empleados e instituciones que participan o administran
programas del USDA discriminen sobre la base de raza, color, nacionalidad, sexo, credo religioso,
discapacidad, edad, creencias políticas, o en represalia o venganza por actividades previas de
derechos civiles en algún programa o actividad realizados o financiados por el USDA.
Las personas con discapacidades que necesiten medios alternativos para la comunicación de la
información del programa (por ejemplo, sistema Braille, letras grandes, cintas de audio, lenguaje de
señas americano, etc.), deben ponerse en contacto con la agencia (estatal o local) en la que solicitaron
los beneficios. Las personas sordas, con dificultades de audición o con discapacidades del habla
pueden comunicarse con el USDA por medio del Federal Relay Service [Servicio Federal de
Retransmisión] llamando al (800) 877-8339. Además, la información del programa se puede
proporcionar en otros idiomas.
Para presentar una denuncia de discriminación, complete el Formulario de Denuncia de
Discriminación del Programa del USDA, (AD-3027) que está disponible en línea en:
http://www.ocio.usda.gov/sites/default/files/docs/2012/Spanish_Form_508_Compliant_6_8_12_
0.pdf. y en cualquier oficina del USDA, o bien escriba una carta dirigida al USDA e incluya en
la carta toda la información solicitada en el formulario. Para solicitar una copia del formulario de
denuncia, llame al (866) 632-9992. Haga llegar su formulario lleno o carta al USDA por:
(1) correo: U.S. Department of Agriculture
Office of the Assistant Secretary for Civil Rights
1400 Independence Avenue, SW
Washington, D.C. 20250-9410;
(2) fax: (202) 690-7442; o
(3) correo electrónico: intake@usda.gov.
Esta institución es un proveedor que ofrece igualdad de oportunidades.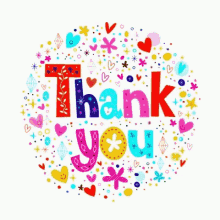 Thank you for allowing us to serve your students! We are happy to help your families transition during this difficult season. We love your kids and appreciate this opportunity to serve you! Thank you HMK and HS/MS kitchen staff, Transportation personnel (Bus Drivers and Helpers) and all of our volunteers who are helping us stuff the meal sacks! We appreciate all of you!